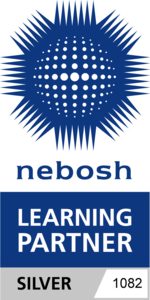 Our NEBOSH certificate-level qualifications provide an excellent foundation in health and safety for managers, supervisors and people starting out on in health and safety careers.
These qualifications are widely taken as a first step towards a career in health and safety and are accepted by IOSH – the Institution of Occupational Safety and Health – in meeting the academic requirements for Technical Membership of IOSH (Tech IOSH). 
Course Material
We use RMS Publishing for our study materials, these study books reflect the NEBOSH syllabus requirements with supporting photographs, they also have sample practical assessments and sample examination questions. 
Revision and Exam Tutorials
Tutorials are organised prior to each examination period and these are made available to all students. They cover all three of the examined units of the qualification, providing an opportunity to revise and consolidate understanding. The tutorials greatly assist those that need coaching in examination technique and will increase student confidence to complete the written and practical examinations, leading to a better pass mark.
Classroom based Certificate level qualifications available
NEBOSH National General Certificate in Occupational Safety and Health
NEBOSH National Certificate in Construction Health and Safety
NEBOSH National Certificate in Fire Safety and Risk Management
NEBOSH Certificate in Environmental Management
NEBOSH HSE Introduction to Incident Investigation
Note: NEBOSH Certificate Courses are divided into units and all three of our NEBOSH courses share Unit NGC1 in common; these courses being the National General Certificate, the Certificate in Fire Safety and Risk Management and the National Construction Certificate. This means that a common unit already passed within the last 5 years does not need a re-sit, if it has already been passed as part of a previous NEBOSH course.
For more information go to the Nebosh Website
For upcoming dates please click on the course calendar below.