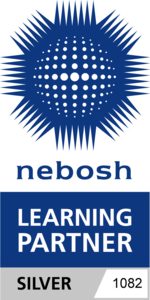 The National General Certificate is the most widely held health and safety qualification in the UK with over 175,000 people having gained the award since it was launched in 1989. Managers, supervisors and staff from all types of organisations who need a broad understanding of health and safety issues. The certificate helps them manage risks effectively. Many people take the NEBOSH National General Certificate as a first step in a career in health and safety. It provides a valuable overview, and is a sound basis for further professional study. 
The NEBOSH National General Certificate covers the main legal requirements for health and safety in the UK, identification and control of workplace hazards, and the practical application of this knowledge.  The syllabus is mapped to the National Occupational Standards for Health and Safety owned by Proskills.  No previous health and safety knowledge is required but candidates should note the assessment includes a requirement to write a short report.
The qualification is divided into three units, each of which is assessed separately: 
– Management of Health and Safety (NG1)
– Controlling workplace hazards (NG2)
Units NG1 and NG2 are taught units, NG1 is an open book exam taken online over 24hrs and consists of a scenario and 10 tasks related to the scenario. Candidates are allowed to use any learning materials including the internet to complete the exam and it is uploaded directly to Nebosh for marking. NG2 is a risk assessment  based practical paper completed in the workplace and submitted to CCAS; candidate scripts are then marked by external examiners appointed by NEBOSH.
Once a candidate has successfully completes units NG1 and NG2 a qualification parchment certificate will be issued.
This course is run as a two week block with an exam day 1  set by Nebosh
For upcoming dates please click on the course calendar below.