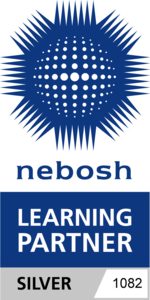 The NEBOSH National Certificate in Fire Safety and Risk Management course covers the management of health and safety and in particular fire safety including legal requirements. It also includes principles of fire and explosion, causes and prevention of fires, fire protection in buildings and ensuring the safety of people in the event of fire.
The content is designed to equip those studying it to undertake fire risk assessments in most, low risk workplaces.  The syllabus is mapped to both the National Occupational Standards for Health and Safety owned by Proskills and the Fire Safety NOS owned by SkillsPlus.
No previous health and safety or fire safety knowledge is required, however it should be noted that some self study is required.
The qualification is divided into three units, each of which is assessed separately: 
– Management of Health and Safety (NGC1)* – this unit is run as week 1 of the NEBOSH National General Certificate
– Fire Safety and Risk Management (FC1)
– Practical Fire Risk Assessment (FC2)
*  Students who have already passed NGC1 as part of a previous NEBOSH General Certificate qualification do not need to re- take NGC1, provided it was achieved within the last 5 years.  If you achieved NGC1 more than 5 years ago, you may re-sit the examination without needing to attend a taught course.
On successful completion of all units making up the NEBOSH National Certificate in Fire Safety and Risk Management, the student will receive the overall Qualification Parchment Certificate.   This modular structure provides greater flexibility enabling students to choose to study individual units in any order over a five year period.
The Fire course is run as over 4.5 days, the FC1 exam is in the afternoon of the last day.
For upcoming course dates please click on the course calendar below.