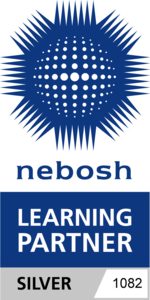 The NEBOSH National Construction Certificate covers the main legal requirements relating to health and safety in UK construction work, identification and control of construction workplace hazards, and the practical application of this knowledge.  The syllabus is mapped to the National Occupational Standards for Health and Safety owned by Proskills and is supported by Construction Skills.
No previous health and safety knowledge is required although it is advisable that candidates do have an understanding of the basic practical aspects of the construction industry.  It should also be noted that the practical assessment requires students to undertake an inspection of a construction workplace and to prepare an appropriate report.
The qualification is divided into three units, each of which is assessed separately: 
– Management of health and safety (NGC1*). This unit is run as week 1 of the NEBOSH National General Certificate
– Managing and controlling hazards in construction activities (NCC1)
– Construction health and safety practical application (NCC2)
*  Students who have already passed NGC1 as part of a previous NEBOSH General Certificate qualification do not need to re- take NGC1, provided it was achieved within the last 5 years.  If you achieved NGC1 more than 5 years ago, you may re-sit the examination without needing to attend a taught course.
Units NGC1 and NCC1 are taught units each assessed by a two-hour written examination.  Each written examination consists of ten 'short-answer' questions and one 'long-answer' question. All questions are compulsory.  Candidate scripts are marked by external examiners appointed by NEBOSH.
Unit NCC2 is assessed by a two-hour practical examination carried out in the candidate's own workplace to test the application of taught health and safety principles in a construction workplace. The assessment must normally be taken within 14 days of a written examination.  The practical examination is internally assessed by the course provider and must be marked by an experienced and qualified safety professional.
The course is run in a 2 week block with the NCC1 written exam taken on the morning of the last day.
For upcoming dates please click on the course calendar below.